A quality paint job can make any building stand out for all the right reasons. Lighthouse Painting, LLC wants to make this a possibility with our commercial painting services in the Newport News, Grafton, Tabb, Hampton, and Poquoson, VA areas.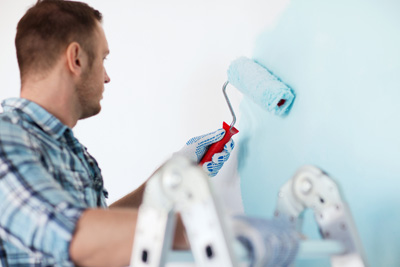 Since 2005, we have been providing our customers with exceptional commercial painting services. We know that the exterior paint of a building says a lot about a building. With Lighthouse Painting, LLC you rest assured that your commercial building, office, apartment complex or workplace will be beautifully painted.
Commercial painting can be a time-consuming and tedious task to do on your own. Instead of taking on this overwhelming painting project, count on Lighthouse Painting, LLC to get it done for you. Over the years we've built a reputation for excellence in customer service. With our services, your commercial painting needs will be met in an efficient manner. While other companies are only interested in making a profit, we want to ensure you have the best painting job possible.
Lighthouse Painting, LLC has the most professional and experienced commercial painting contractors in the Newport News, VA area. We offer our customers a variety of options when it comes to color, style and the amount of paint they need. At Lighthouse Painting, LLC we go above and beyond for your commercial painting project.
Along with offering exceptional commercial painting services, we have the best rates around. With our services, you can complete your commercial painting project at an affordable price. We always ensure our customers receive reasonable rates on our services.
Whether you have a large or small commercial painting project, Lighthouse Painting, LLC is here for you. We have an honest and dependable team of commercial painting contractors that are looking out for your best interests. Next time you need commercial painting, house painting, or power washing services in the Newport News, VA, contact us today!